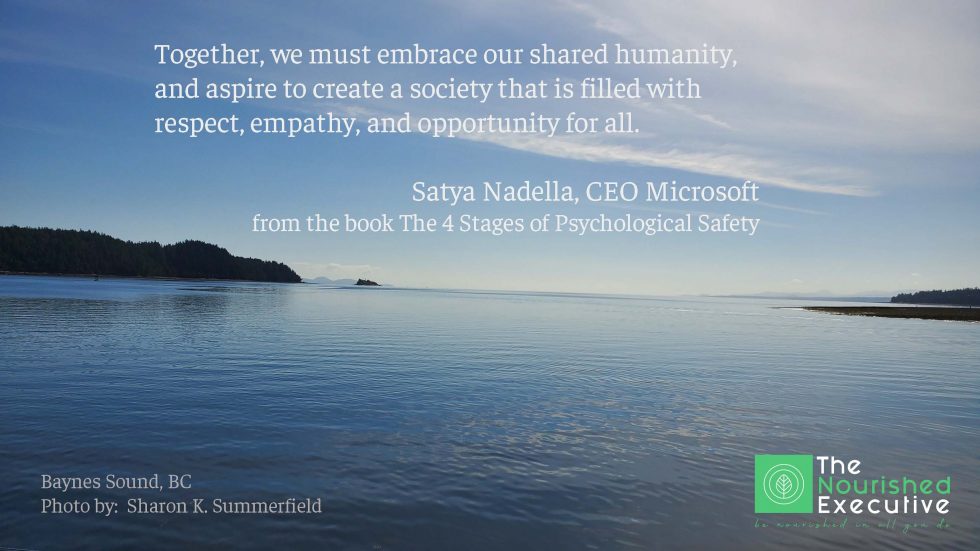 The 4 Stages of Psychological Safety, author Timothy R. Clark – a must read
I recently had the privilege to read this beautiful book The 4 Stages of Psychological Safety – Defining the Path to Inclusion and Innovation, written by Timothy R. Clark.  This is a must read for everyone. I was introduced to this book by Benjamin Clark with LeaderFactor through my participation in the Psychological Safety Working Group part of the HR Strategy Council.
In this wonderful book the author describes Psychological safety as:
A condition in which you feel (1) included, (2) safe to learn, (3) safe to contribute, and (4) safe to challenge the status quo – all without the fear of being embarrassed, marginalized, or punished in some way.
As I read this book, I reflected on the work cultures where I felt psychologically safe. The amazing leaders I worked with, and the wonderful teams and organizations I was part of this.
In the projects and teams, where I felt psychologically safe, there was always a people first approach. We were given beautiful opportunities to learn and grow, where curiosity was fostered to ask questions, lift and support others, and yes move beyond the status quo.  At times the learning curve was very steep as we worked and collaborated outside of our comfort zone.
As I reflected, I remembered seeing a position posting, several years ago, with a construction firm LMS Group where they captured one of the core competencies was "does not accept the status quo".
At the time I was working for a large engineering firm and also working on a large infrastructure project, and living and working around several of their projects.  As I  crossed paths with their staff in the community I was inspired as they were always respectful and professional.  This organization was clearly doing something different to call out the importance of not accepting the status quo and considering this as a key competency for success.
Emotional Intelligence creates psychological safety in the organization.  Timothy R. Clark
The 4 Stages of Psychological Safety is a great book each of us should read.  I enjoyed how the author captured key concepts at the end of each chapter and questions to consider. I will share only a few of these concepts and a sprinkling of questions to hopefully entice you to pick up this wonderful book from your local bookstore.
Preface – Key Concepts
The leaders task is to simultaneously increase intellectual friction and decrease social friction
The presence of fear in an organization is the first sign of weak leadership
Question
Do you consistently invite others to challenge the status quo in order to make things better?
Introduction – Key Concepts
People flourish when they're participating in a cooperative system with high psychological safety
The need to be accepted precedes the need to be heard
Where there is no tolerance for candor, there is no constructive dissent.  Where there is no constructive dissent, there is no innovation.
Question
How likely are you to innovate if you don't perceive high levels of respect and permission?
The more we create psychological safety the more we enjoy the rewards of rich connection, belonging and collaboration.  Timothy R. Clark
Stage 1 – Inclusion Safety – Key Concepts
You learn inclusion when you practice inclusion.  Behave until you believe.
The choice to include another human being activates our humanity.
As you love people with action, you come to love them with emotion.
Question
How do you acknowledge and show sensitivity and appreciation for the cultural differences that exist on your team?
Stage 2 – Learner Safety – Key Concepts
Real learning comes about when the competitive spirit has ceased.  Jiddu Krishnamurti
The moral imperative to grant learner safety is to act first by encouraging the learner to learn.  Be the first mover.
Question
When was the last time you created a nurturing learning environment for another person's curiosity and motivation?
Stage 3 – Contributor Safety – Key Concepts
Speaking first when you hold positional power softly censors your team.
The invitation to think beyond one's role expresses greater respect for the individual and grants greater permission to contribute.
Question
Do you respect only high achievers and the higher education, or do you recognize that insight and answers can come from the most unlikely people?
Every society has its protectors of the status quo and its fraternities of the indifferent who are notorious for sleeping through revolutions.  Today, our very survival depends on our ability to stay awake, to adjust to new ideas, to remain vigilant and to face the challenge of change.  Martin Luther King Jr.
Stage 4 – Challenger Safety – Key Concepts
Don't make it emotionally expensive to challenge the status quo.  Ask the members of your team to challenge specific things and discuss ideas on merit.
The more unknowns the leader eliminates through transparency, the fewer sources of stress the employee worries about.
When it comes to innovation, connectivity increases productivity.
Question
When was the last time you were brave and challenged the status quo?
Psychological Safety is one of our basic needs.  It is extremely difficult to feel nourished if this basic need is not being met.
The greatest source of fulfillment in life comes from including others, helping them learn and grow, unleashing their potential, and finding deep communion together.  Timothy R. Clark
I ask you to consider some of the ideas shared and to make time to spend with your team asking some of these questions.  Let us find new ways to build organizations and cultures where we create and bring out differences;  foster creativity and innovation to move beyond the status quo; to learn, grow and lift each other.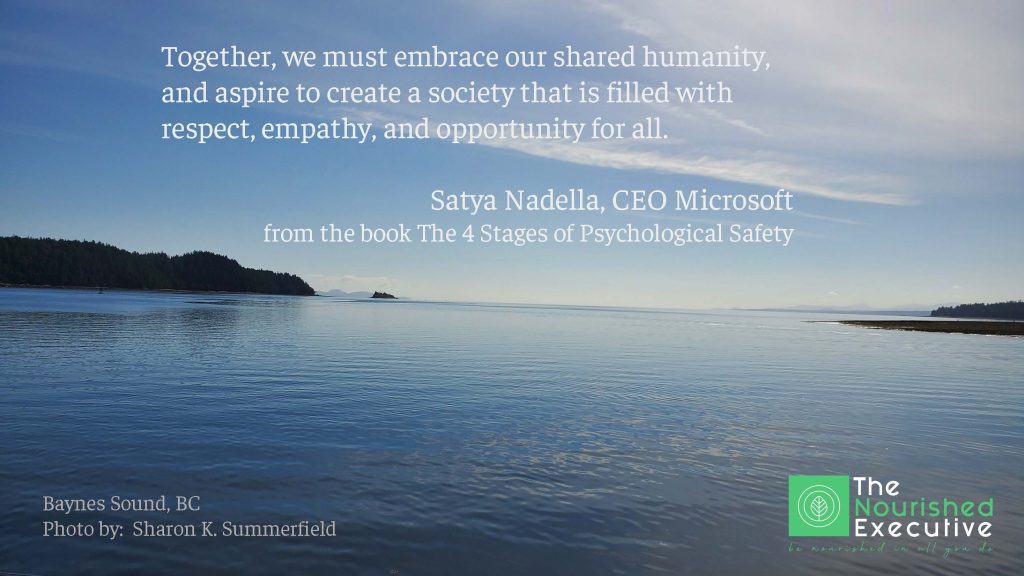 I do believe we can create a path for greater inclusion where our teams feel psychologically safe and inspired to bring their best to all they do.  I highly recommend this wonderful book.
Be nourished in all you do.
Sharon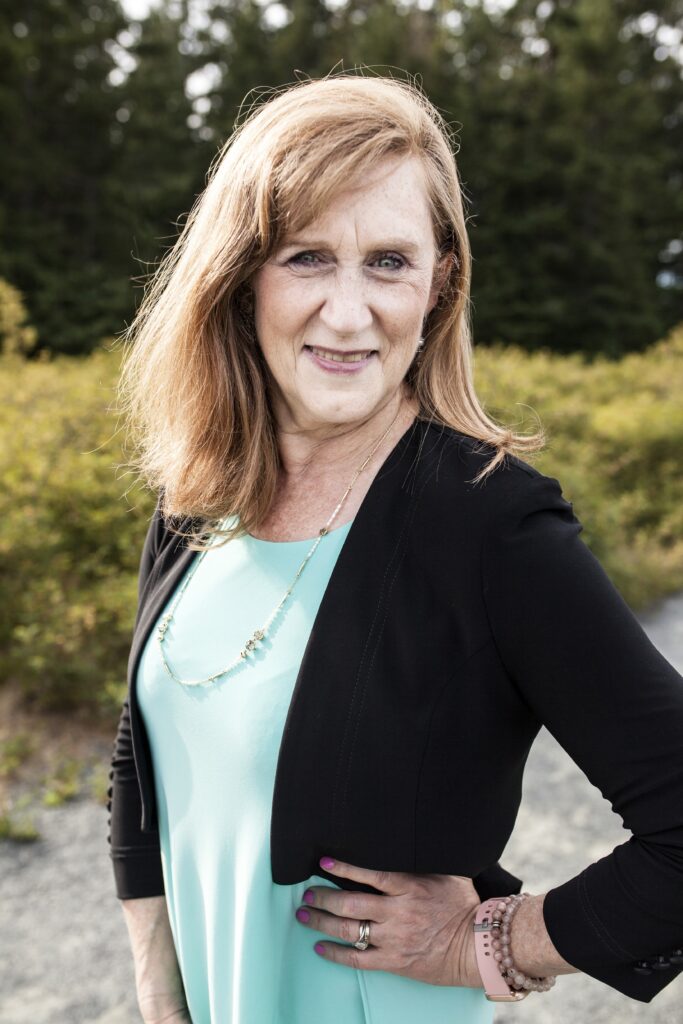 At The Nourished Executive we coach business professionals and share strategies to invest in wellbeing, manage stress and prevent burnout.
Our founder, Sharon K. Summerfield,  is a holistic nutritionist and certified breath coach, with an extensive business background.  We have a strong commitment to giving back, investing in local community creating space for all students to consider careers in construction, science, technology, engineering and math