Love Real Food author Kathryn Taylor (of Cookie + Kate) Such a gorgeous cookbook
I am truly loving this beautiful cookbook Love Real Food created by Kathryne Taylor of Cookie + Kate. If you have not yet discovered Cookie + Kate on Instagram I highly encourage you to take a look at her creations.
Today I made Pineapple Pico de Gallo.  We had some left over pineapple and this recipe gave me a chance to create something so tasty with the addition of red peppers, red onion, cilantro and lime juice.  The aroma of the cilantro and lime, simply beautiful.
As you can see with my many post it flags I am experimenting with many other plant based recipes in this gorgeous cookbook.  I encourage you to take a few moments, look in your fridge and experiment with some different ingredients. You will be pleasantly surprised by what you can create.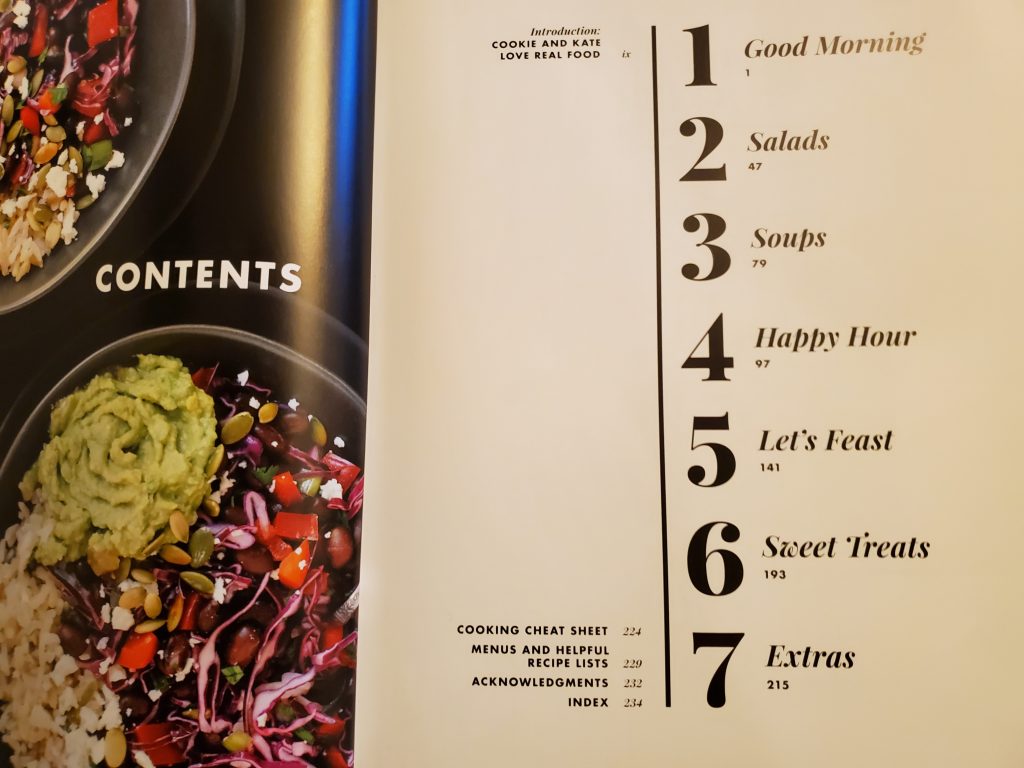 This is gorgeous cookbook  features salads, soups, happy hours options, cocktails, amazing meals, sweet treats and so much more. I have included the table contents to give you an idea of all the amazing recipes that are included.
One of the things I really enjoy about Kathryne Taylor and Angela Liddon, of Oh She Glows is how they support and encourage each other.  Their recipes are similar, in some ways, and different.
For me I try to shop local as much as possible.  I was able to order this great cookbook through our local bookstore.  When considering different ideas to create in your kitchen, yes social media and the web are great options, consider visiting your local library or your local bookstore.
You will be amazed with the amazing recipes and ideas you discover.
I firmly believe we need to find ways support our local businesses and invest our local communities.  Consider reaching out to your local bookstore and order a new cookbook to experiment with while we remain in our homes to stay safe.
Be kind. Be patient.  Please do stay safe.  Be nourished in all you do.
At The Nourished Executive we coach business professionals and share strategies to invest in wellbeing, manage stress and prevent burnout. Our founder, Sharon K. Summerfield,  is a holistic nutritionist and certified breath coach, with an extensive business background.  We have a strong commitment to giving back, investing in local community creating space for all students to consider careers in construction, science, technology, engineering and math