Essentialism – The Disciplined Pursuit of Less, author Greg McKeown. This book is a gift.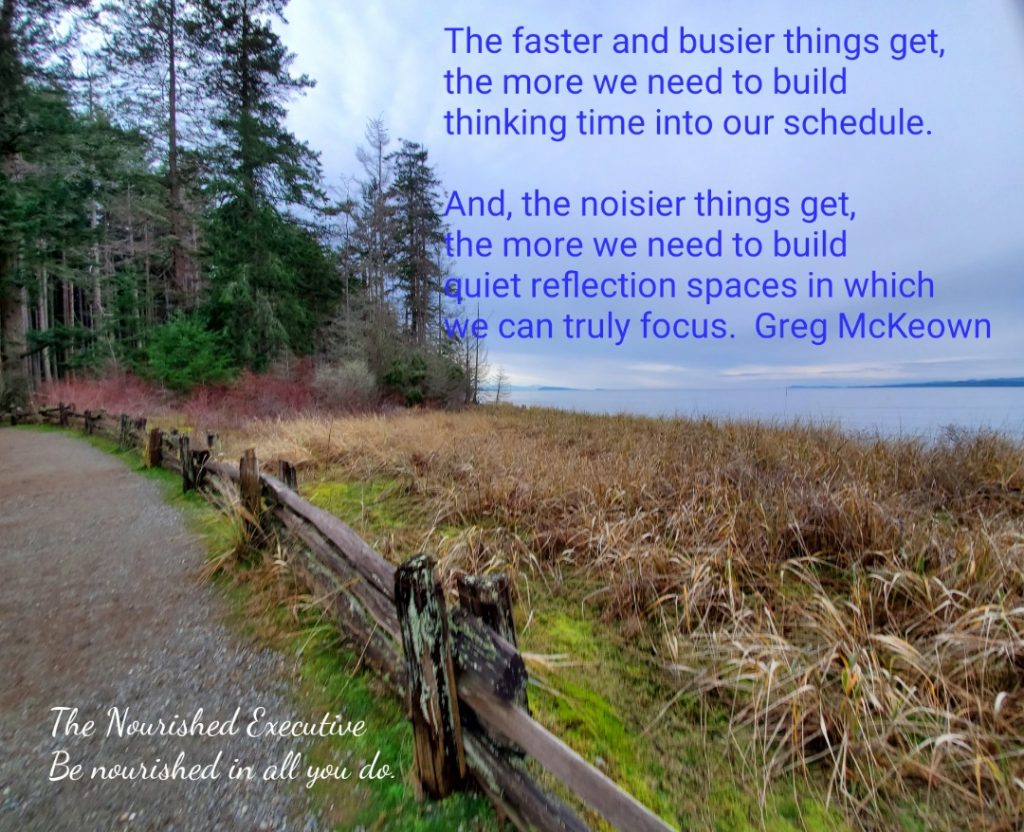 This thought is from the book Essentialism -The Disciplined Pursuit of Less.
This is a very thoughtful book encouraging us to look at what is truly essential and consider what we will say yes to.  I highly recommend this book.
In this great book the author shares:
"Essentialism: only once you give yourself permission to stop trying to do it all, to stopping to say yes to everyone, you can make your highest contribution towards the things that matter most."
I discovered this book when I was laid off in 2014 after working for a large engineering firm for more than 8 years.
Essentialism provided me with such amazing food for thought as I looked at new ways to move forward.
It is so easy to get caught up with all the doing and saying yes more than no.  This can create more discord than harmony.
In the busyness of life what we say no to is as equally important to what we say yes to.  We can choose.
"We decide what we will say a thoughtful yes to." Whitney Johnson
As you begin your week consider,  am I saying yes to where my priorities are?
Will this help me discover greater harmony and focus on what I believe to be essential and important to me?
Choosing to say yes, focusing on your goals, is similar to learning to flex a new muscle.
As you move through your week take time to reflect and pause before saying yes.
Be nourished in all you do.
Photo credit:  Sharon K. Summerfield, Rathtrevor Beach, Parksville, BC Canada
At The Nourished Executive we coach business professionals and share strategies to invest in wellbeing, manage stress and prevent burnout. Our founder, Sharon K. Summerfield,  is a holistic nutritionist and certified breath coach, with an extensive business background.  We have a strong commitment to giving back, investing in local community creating space for all students to consider careers in construction, science, technology, engineering and math