Making a Difference in Community One Relationship at a Time
So many pieces of our world of work continues to evolve and change.  For many Newcomers gaining that Canadian experience is not easy.
As I look at our world today, I believe there are lessons from the last decade or so, that can help us find new ways to celebrate what makes us unique and the rich diversity in our communities. I will share some of the pieces of a Community Investment Partnership I initiated and led, on a volunteer basis from 2009 to 2014.
At the time I was with CH2M HILL, a global engineering firm, in the role as an Executive Assistant/Marketing Coordinator in the Transportation Group and also working on Client Projects and in Client's offices. I had the true joy to lead and be part of a grassroots partnership with CH2M HILL and Maywood Community School for four years.  Both the CH2M HILL office I was part of and Maywood Community School are located in Burnaby, BC Canada. Maywood is a K to 7 Community School part of the Burnaby School District.
There are several pieces which I will share:
Part I –   Partnership with Community
Part II – Learning more about your Community
Part III – Creating Inventive Fundraising Solutions to Support Community
Part IV – Featuring our Partnership along with other Initiatives
Part V – Expanding our Reach – Involving Clients
Part VI – Closing
Part 1 – Partnership with Community
In 2009 in conversation with the Office Manager she shared CH2M HILL's commitment to giving back in their local community.  I asked where?  This opened the door to meet Sue Montabello, the Principal at Maywood Community School.
For years I had been reading articles and books on how organizations created space for their staff to volunteer and give back, making real differences in the communities where they worked.
In our first meeting I shared my vision with Sue Montabello of developing a true partnership where staff could volunteer in whatever capacity worked for the school.  All aspects of this partnership that I was involved in I did as a volunteer representing CH2M HILL.
The goal of this partnership was to narrow the gap between the corporate world of CH2M HILL and the inner-city world of Maywood and get the kids excited about Construction, Science, Technology, Engineering and Math.
This partnership, for CH2M HILL as well as an investment in community also became part of our recruitment strategy and an extension of the marketing plan.
Following this first meeting a Steering Committee was formed, comprised of Tamara Lord, JY de Guzman, Julie Sirois, Sharon Summerfield (myself) from CH2M HILL and Gayle Beavil and Sue Montabello with Maywood.  These meetings helped create framework on how this partnership moved forward.
Sue Montabello, Principal shared this thought:
"From the beginning, Sharon was dedicated to building a relationship with our community, moving beyond the traditional model of corporate sponsorship to developing a deeper understanding of the community in which your organization is location…She embodies a passionate belief in the power of community to engage and enrich the lives of children and their families."
As our partnership moved forward many staff started volunteering at the school level, some in the classroom, some in the gym and some at the knitting circle. I was so blessed at one point to volunteer in a Grade 1 classroom, and started reading weekly with a boy whose family had immigrated to Canada.  I cannot begin to share the joy, within a few months when he started reading.
The financial contribution to Maywood began in 2009 with an annual contribution of $3,000.  In 2009 Maywood had just over 400 students speaking 47 different languages. These funds were used to purchase digital cameras for each classroom.
Each year I connected with Gayle Beavil, Community Coordinator at Maywood to gain an understanding of where they could best use future contributions.  The annual request for funding showcased how the previous funds were used and where new dollars could best support activities engaging in learning around Construction, Science, Technology, Engineering and Math.
As more staff started to volunteer, more fundraising initiatives targeted to Maywood surfaced, such as the United Way campaign, Dollars for Doers and other community initiatives. Those volunteering expanded well beyond the Steering Committee to many others in the classroom, creating unique events,, the knitting circle and great work behind the scenes.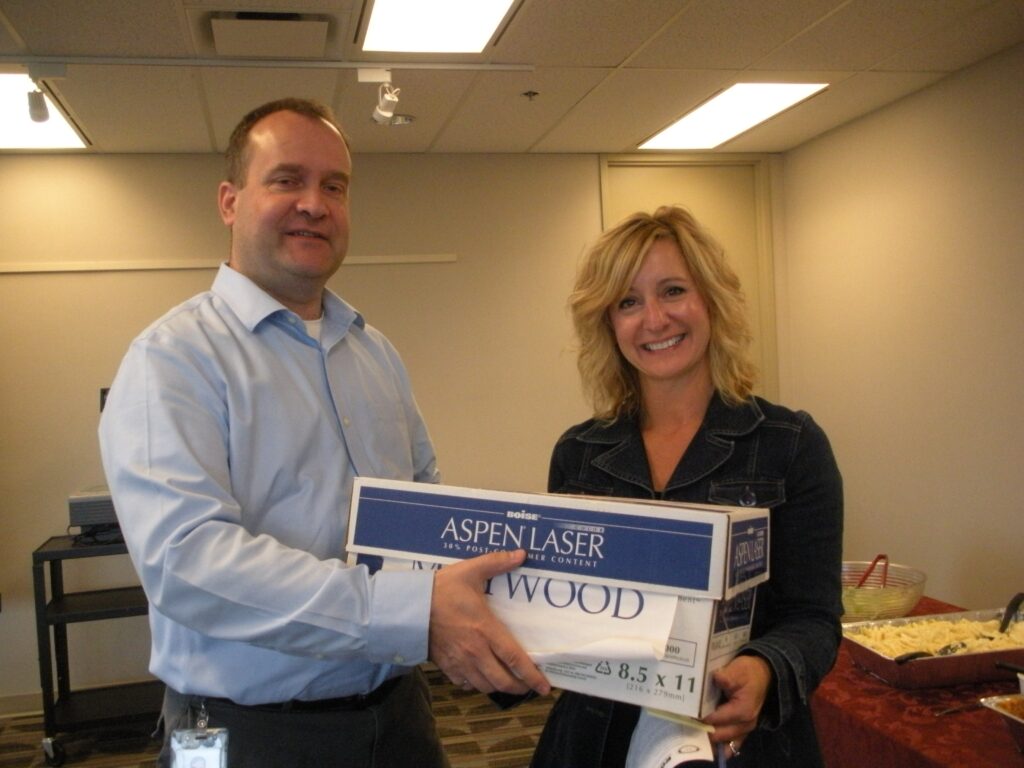 This was a grassroots partnership and a new area of community investment for CH2M HILL.  To help those in the organization understand the richness of the diversity of Maywood this involved a big communications and education piece.  Yes, Maywood was in a low-income area, that was truly not visible in the corporate centre of Metrotown.
What Maywood was not was a "Welfare School".  These families were highly skilled Newcomers who were rebuilding their lives and the lives of their children.
Part II – Learning More About Your Community
As I volunteered in the classroom and spent more time at Maywood, Gayle Beavil asked me to join the Conversation Circle.  This was a program led by Branka Vlasic, a Settlement Worker, with the Burnaby Neighbourhood house.
Branka shared this thought on my involvement:
"I have met Sharon through a Conversation Circle that has been happening on a weekly basis in the school with the goal of helping newcomer parents to practice their English, develop friendships and the sense of belonging to the school…She was warmly welcomed by the other parents, it was so rare that someone from the business world would have time and willingly became part of the school community."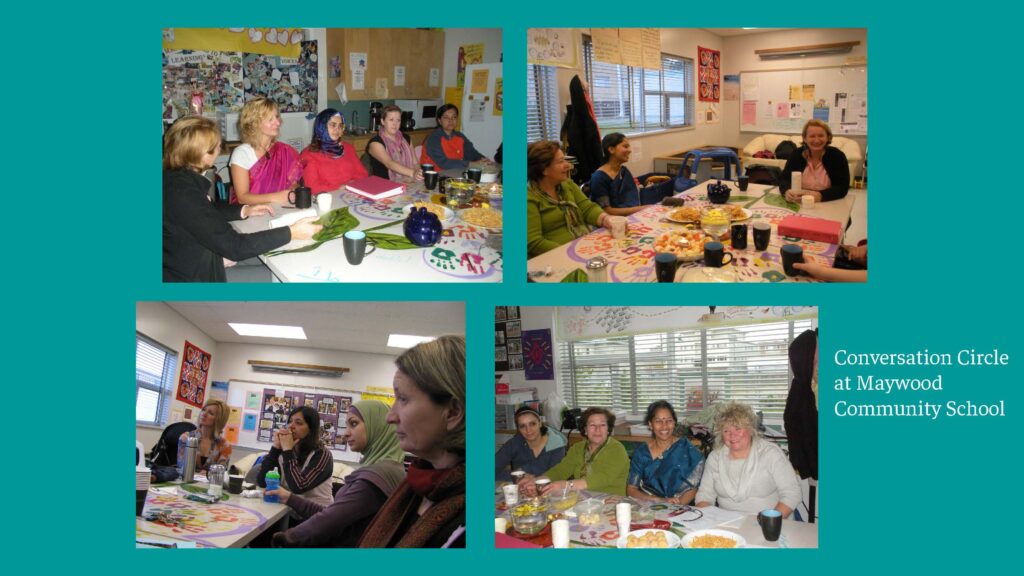 The Conversation Circle was in the Community Room a place for everyone in community to come together. Some of the parents shared the barriers they were experiencing in gaining the "Canadian Experience".  These were amazing people, no matter their situation, they were lifting each other.  At one of the Conversation Circles, I learned one of the Mom's had her PhD in Geotechnical Engineering and had been a Professor at a University in Beijing.
This opened a window for this Mom to start working in document control in the Energy Group at CH2M HILL, and created an opportunity to pursue her upgrading to work as an Engineer in Canada.
As I listened to the stories of these amazing people, who had left very successful careers to come to Canada, their hopes and desires for their families were similar to our own.
"In celebrating our differences, we discover our similarities, to embrace our common ground."
Gayle then invited me to join the Metrotown Interagency Meeting with all the partners in the community.
Around the same time, I also attended a Burnaby Board of Trade Event that Dr. Clyde Hertzman was speaking at.  I had been following Dr. Hertzman's work, for more than a decade, after he spoke at a conference for the BC School Superintendent's Association (BCSSA), an organization I had been part of.  Dr Hertzman was the Founding Director of the Human Early Learning Partnership (HELP).  His research highlighted the importance of investing in young learners, in elementary school, with direct links to literacy, earning potential and how job ready they may be, if and when they graduate.
At this event I met Darlene Gering the CEO with the Burnaby Board of Trade and was asked to represent CH2M HILL on the Social Development Committee and in a few short months was also sitting on the Immigration Integration Committee.
As I learned more about the community, together with Gayle Beavil, we created events supporting community through their eyes. Our partnership was being noticed.  Kathy Corrigan, MLA-Burnaby/Deer Lake shared highlights about our partnership in the BC Legislature.  Gayle Beavil and I were asked to do several different presentations to a few organizations.  A number of Burnaby School Coordinators featured a presentation on the activities of various organizations, with interviews from the various community partners.  Featuring one of the interviews that was featured in the Adopt a school 6 piece.  This was presented this to the Burnaby Board of Trade.
The more time I spent with Gayle and at Maywood I learned about other programs supporting young learners like the Run and Read Program, made possible by Grand and Toy and their staff.
Some of my fondest memories are of the Conversation Circle and being invited to the various celebrations that these beautiful Newcomers shared with open arms.
Part III – Creating Inventive Fundraising Solutions to Support Community
As our partnership developed together, we created inventive fundraising solutions.  These initiatives were created by different staff at CH2M HILL, students and parents at Maywood. As this truly was a community partnership, we invited project teams, like the Gateway Program ( a large infrastructure project), members of the Community, the two hotels in Metrotown to participate and the students, families and staff at Maywood.
Our work with Maywood Community school continued grow and evolve.  So many staff continued to volunteer and do amazing things with the students and their families.  The community of Maywood continually offered a hand up celebrating diversity with a culture that is collaborative, sharing great respect for all.
A sampling of events held.
Hot Chocolate and Bake Sale at Christmas
This event originally was held at Maywood by the Grade 6 and 7 students to raise funds for the Christmas Hampers.  We moved this event to the CH2M HILL offices and invited all staff, members of the community, clients, stakeholders and other project teams to attend to assist with expanding on the fundraising potential of this event.  I contacted a friend who was in a senior leadership role with a coffee company to donate the hot chocolate. The Hot Chocolate and Bake Sale was delivered by the Grade 6 and 7 students.  A variety of draw prizes were donated by local hotels.
School Supply and Food Bank
We invited staff, a large project team, and two hotels to contribute food and school supplies to this fundraiser.
The Story of Stuff
We held a fundraiser based on "The Story of Stuff" encouraging staff to bring their gently used clothes to the office to donate to Maywood. I cannot begin to express the profound difference this made in the lives of the families at Maywood.
Recyclables
We looked at all the recyclables that were being collected in the office.  Small groups of students would come to the office to pick up these recycles and use the funds collected for various programs in the school.  An example of narrowing the corporate world of CH2M HILL with the world of Maywood.
Gayle Beavil, Community Coordinated shared this thought:
"Sharon has become a vital part of our school community.  The two of us have worked closely to build a rich, reciprocal relationship between our school and CH2M HILL.  Sharon's dedication has resulted in committed volunteerism from CH2M HILL, as well as many financial and other contributions to our school."
Part IV – Featuring our Partnership along with other Initiatives
In 2010 our partnership was really starting to blossom.  So many beautiful seeds had been planted.  I was involved, with other team members working on two Client Events for CH2M HILL.  One to be held in the office and the other to be held at the Fairmont Hotel Vancouver for our Clients, with the Global President of the Transportation Group, who were attending a North American Rail Conference.
As with all Client events we wanted to feature a unique gift.  The gift we landed on was "Steel Rails and Iron Men – A Pictorial History of the Kettle Valley Railway", written by Barrie Sandford.  This book captures amazing logging and rail history featuring amazing engineering feats.
I first discovered this beautiful book in my parents living room.  What I learned was my great grandfather had been involved in building the trusses in North Vancouver.
Client Appreciation Event – 2010 – at the CH2M HILL Offices
At this event we featured a wall in the office with a variety of different initiatives staff were leading:  the partnership with Maywood Community School; The Bronk Czech Memorial Cup a ski race, the Area Fund to raise awareness around Asbestos related diseases and other projects.
To highlight the partnership with Maywood Community School, we invited Grade 4 and 5 students to create Transportation Solutions drawings which were posted in the office during the Client Event.  Four different award categories were created.  We asked our clients to vote on their favourite "Transportation Solution." The winners were presented with a cardboard "Skytrain" from TransLink and a gift card for Chapters, presented by the Global President of the Transportation Group.
Lisa Hein, Project Manager, shared this thought:
"As a professional working in the field of transportation I really appreciated the opportunity to see how children in our community think about issues that we are faced with.  For me, it wasn't about commenting whether their solution was feasible but rather seeing what independent young minds are concerned about."
Visiting President of the Transportation Group
The Client event was held at the Fairmont Hotel Vancouver.  We featured speaking notes for the Global President of the Transportation Group to learn more about the community investment initiatives and also the work of the business group.  The "Steel Rails and Iron Men – A Pictorial History of the Kettle Valley Railway", featured amazing beautiful BC history, which our Clients loved. This included no branding by CH2M HILL which opened another window.  Several extra copies of the book were donated to the Metrotown Library and to Maywood Community School, as well used in a number of Client and Senior Leadership Gifts.
Part V – Expanding our Reach – Involving Clients
The partnership with CH2M HILL and Maywood Community School continued to grow.  Yes, CH2M HILL was gaining great exposure from the partnership.
In 2011 I was asked by one of our Clients to join the Province's Team and work on the South Fraser Perimeter Road (SFPR) project, an exciting major infrastructure project with an amazing team.  We worked out an arrangement that I would be onsite in the project office, four days a week and in the CH2M HILL office one day a week, to continue with my organization role and the volunteer Community Investment work, that truly was food for my soul.
CH2M HILL continued to respond to proposals and highlighted the partnership with Maywood Community School.   Feedback was shared that our potential Clients loved seeing what staff were doing in the community, but started asking the question on how was CH2M HILL giving back.
This opened an opportunity for a meeting with the Managers and Leads in the Burnaby office of CH2M HILL to look at ways they could give back.  To prepare for this meeting I researched what other organizations were doing and how they were making a difference.
I first looked at the organizations involved in the Gateway Program and the South Fraser Perimeter Road project, including  the Constructors who were part of the Fraser Transportation Group.
This opened another window to look at other initiatives like CanConstruction, the Engineers and Geoscientists BC (formerly Association of Professional Engineering and Geotechnical BC) Popsicle Stick Bridge Competition, Science World's "Super Science Club" and so many other initiatives.
As the funding was confirmed we then had the chance to build another relationship, with Science World.  Myself and Canisius Chan, met with Science World and their representative Kailyn Skuban.  I had volunteered with Kailyn on several of the Juvenile Diabetes Research Foundation Galas and it was a true joy to reconnect with Kailyn.
I invited Science World to join us at the Popsicle Stick Bridge Building Competition CH2M HILL was sponsoring in a few months.
In 2012 my project role on SFPR was expanding and I felt I needed to be in the project office full time.  I resigned from my marketing coordinator role and stepped down from my Burnaby Board of Trade Committee appointments.  I was now working on SFPR five days a week and found different ways to continue to connect with Gayle Beavil, Sue Montabello and the beautiful families at Maywood.
Sponsoring the Engineers and Geoscientists BC (EGBC) (formerly Association of Professional Engineering and Geoscientists) – Popsicle Stick Bridge Building Competition (2013 and 2014)
We wanted to do something different, where CH2M HILL and Maywood took a key part in the planning and delivery of this event in concert with EGBC.  This started with a meeting with Dr. Rishi Gupta, chair the Burnaby Chapter,  Gayle Beavil and myself.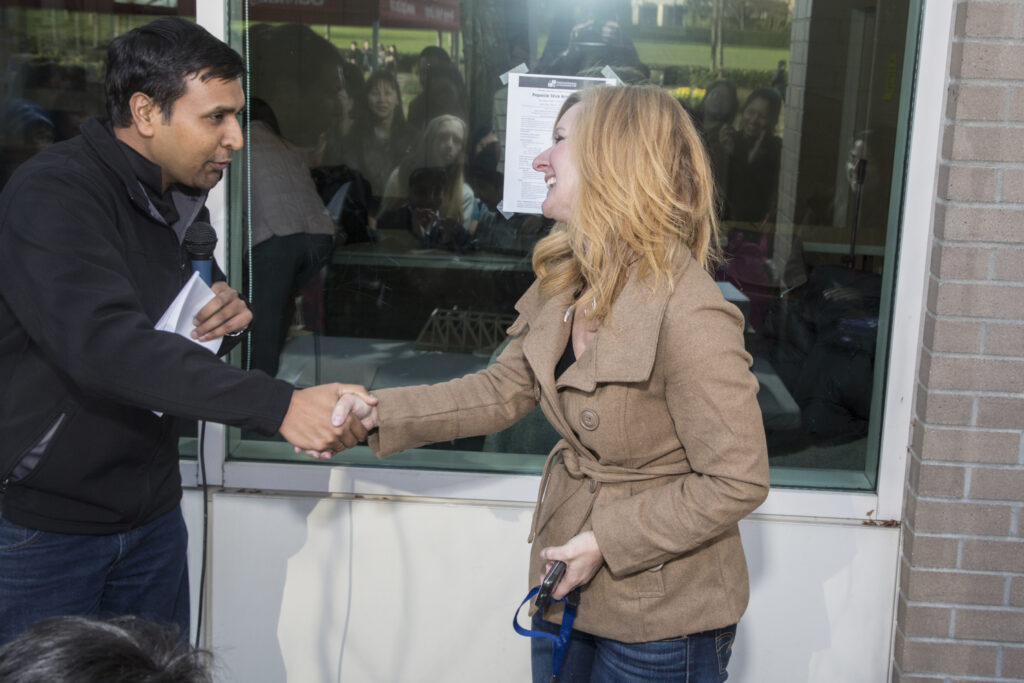 We invited several partners to be part of this event, which included Science World, the Burnaby Fire Department and the City of Burnaby.  In addition, I extended personalized invitations to Clients inviting their kids who had an interest in Construction and Engineering to participate.
In 2013 in preparation for the event we held an Afternoon of Engineering at Maywood Community School.
One of CH2M HILL's talented engineers, Linda Meindersma, who was working on the Port Mann/Hwy 1 project, led the students through a "Safety Dress up", and Dr. Rishi Gupta talked about why he loved being an engineer and the Popsicle Stick Bridge Building Competition.
The last event I was part of planning and delivering, as part of the CH2M HILL and Maywood Community School Partnership was the EGBC 2014 Popsicle Stick Bridge Building Competition.
These events had many pieces to them and in collaboration with others, the beauty of coming together was discovered.
The Popsicle Stick Bridge Building Competition is an event is where students create bridges out of Popsicle Sticks, add weight to them with the goal of crushing the bridge.  The bridge that can hold the most weight wins.
One week prior to the 2014 Popsicle Stick Bridge Building Competition, I was invited to come to the CH2M HILL offices for a meeting with my supervisor, her supervisor and HR.  At this point I had been working in a Client's office in a project role for more than 3 years.   I knew what the meeting was about.  As I was working in a project role on SFPR, and that contract was coming to an end I would be looking at a layoff, if I could not secure another role.  This was confirmed in this meeting.
My heart was sad.  Everything I did as part of the Community Investment Initiatives, was all done on a volunteer basis. Many of my friends and colleagues did not know the depth of my involvement.  For me it was about lifting others.  I knew some gains were being made.  As I was not an engineer, and viewed as having "no technical skills" and this was not "billable" work, the organization was unable to pay for my time or create a role to expand on these Community Investment Initiatives.
Gayle and I worked in concert with the EGBC. We were like a well oiled machined.  Gayle managed the community piece, working with the City of Burnaby, Burnaby Fire Fighters and spearheading Maywood's involvement.  I worked with CH2M HILL, Science World and EGBC.
Leading up to the event I received a call from one of my colleagues at CH2M HILL.  One of her friends, their son, wanted to pursue a career in engineering.  This opened a window for this young man and his brother to be part of the event and write a report sharing their perspective.
To add a little extra we held another Safety Dress up and included a Safety Display which included my Dad's Cork boots and Hard hats, when he was logging in the 50s and 60s and current Personal Protective Equipment (PPE) that was shared from the Ministry of Transportation and Infrastructure, South Fraser Perimeter Road project team.  The kids loved the Safety Dress Up, especially the Cork Boots.
Several Clients and their kids, some young and some teenagers took part in the event.  I created opportunities to introduce staff with CH2M HILL to Clients.  One Client, who I had worked with in the early days of the Gateway Program, her son was interested in pursuing a career in engineering.  He volunteered at this event and accompanied our photographer, Flora Gordon, to take photos and capture the names of the students.
The parents, students, volunteers and community members were thrilled to hear the crushing of the bridges.  Almost half way through the event I was speaking with one of the students, who was the daughter of Rajeeta a Mom from Maywood.  I asked her what she thought of the event.  She shared, not so good, as Dr. Gupta was not there.
In less than 30 minutes Dr. Rishi Gutpa, dropped by to say hello.  After Risha left I connected with Rajeeta's daughter and asked the same question again.  She was beaming, she shared the event was great as Dr. Gupta had been there.  I recently was in contact with Rajeeta, in 2022, and shared that conversation with her.  Rajeeta's daughter 8 years later still shares the positive influence Dr. Gupta and the Popsicle Stick Bridge Building Competition has had on her.
This was an amazing opportunity not just for the students participating, for everyone participating in a true community event.
Qingyu Wang, Project Manager shared this thought:
"I think what you are doing is very important for kids to plant seeds to their early stage of development so that they might find it a great career later on.  I am a strong believer of this kind of influence from either their family or community or companies like CH2M HILL to children for their career building in the future."
As with all events there was follow up, communications to all levels in the organization, project teams, volunteers and project partners, sharing notes of thanks.
All Staff Meeting
Shortly after the EGBC Popsicle Stick Bridge Competition a CH2M HILL All Staff Meeting was held.  I created photo opportunities and introductions for community partners and Clients.  One of the features was a photo of Liisa Hein's son, in his PPE at the age of 3, sharing it is never too young to have a focus on safety.
Even though I had briefed the person speaking to this topic that Liisa was a key Client,  that piece was missed.  I had attended the All Staff Meeting honestly to say goodbye.  I knew my time with CH2M HILL was coming to an end.
As the meeting was closing, I connected with Lou Riccoboni, with Corporate Affairs, the senior leader who had approved the annual funding for Maywood Community School.  I shared the connection to Liisa Hein's son and the work of CH2M HILL.   Lou shared "I have learned so much from you about strategic business development.  You've taught me a lot about giving back."
Part VI – Closing
As my last day with CH2M HILL arrived, in March 2014, I turned in my laptop and returned to Maywood with goodies in hand for Gayle and I to share with the beautiful and talented people in the Community Room.
The principal dropped by and shared "if I had a job for you, I would hire you on the spot."
After I was laid off from CH2M HILL my role and involvement with Maywood changed.  I would return to Maywood and find other ways to connect with Gayle.  In 2014 the Conversation Circle changed and transitioned to a Knitting Club.  In October of that year, I attended a few meetings.  Once again Gayle asked me to help out one of the Moms with her resume which I was pleased to do.
The next time I attended the "Knitting Club" in the Community Room this Mom had a been offered a role that worked well for family.
I feel incredibly blessed to have met these amazing people and continue to stay in touch in different ways.  Gayle Beavil continues to work as a Community Coordinator and is now hosting a podcast with Bal Dhillon "Community Room."  In one conversation The Open Arms of Community Schools, Care and Connection of Newcomers Gayle speaks with two parents from the Conversation Circle at Maywood Community School.
We never know the difference one conversation can make and what new doors we can open for another person.  There are so many ways we can make a difference.
This begins with one conversation, one introduction, perhaps the sharing of an idea.
A few ideas:
Start a Toast Master's Club. A beautiful way to improve public speaking for all learners.
Look at ways to begin a Conversation Circle.
Find ways to expand on your Mentorship opportunities. For your second language learners look for ways to create mentorship relationships with your colleagues, stakeholders and internal and external client teams.
It is by understanding the needs of your community through their eyes you can put in place initiatives that make a difference.
Sponsor a community event and find ways to get involved.
Create no meeting days where your staff can volunteer in the community.
Sponsor a Popsicle Stick Bridge Building Competition and invite community partners to join you. The energy of the "crushing" of the bridges creates beautiful excitement for all learners around Construction, Science, Technology, Engineering and Math.
In what ways can you make a difference in the community in which you live and work?
Written, by,
Sharon K. Summerfield
Permission was received for all photos as they were part of the CH2M HILL and Maywood Community School Partnership.
If you are interested in learning more on initiatives you can create, please do reach out.  This is a sampling of what happened in the partnership with Maywood Community School.  So many other pieces to this discussion.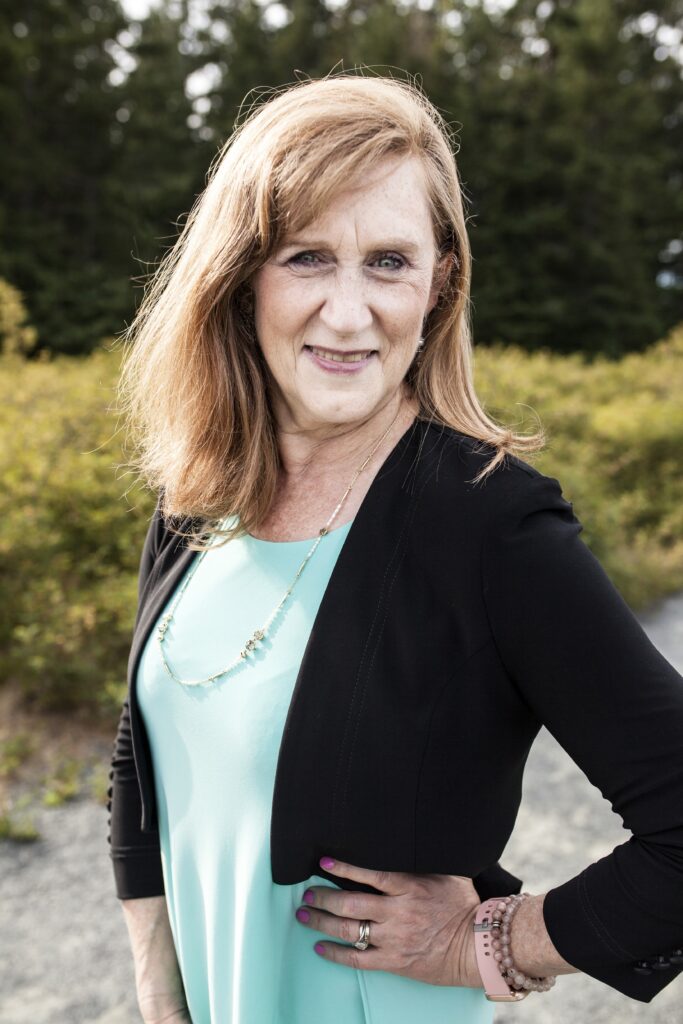 At The Nourished Executive we coach business professionals and share strategies to invest in wellbeing, manage stress and prevent burnout.
Our founder, Sharon K. Summerfield,  is a Wellbeing Coach and a Holistic Nutritionist with demonstrated success in nurturing healthy employees and high performing organizations. 
We have a strong commitment to giving back, investing in local community creating space for all students to consider careers in construction, science, technology, engineering and math. Be nourished in all you do.