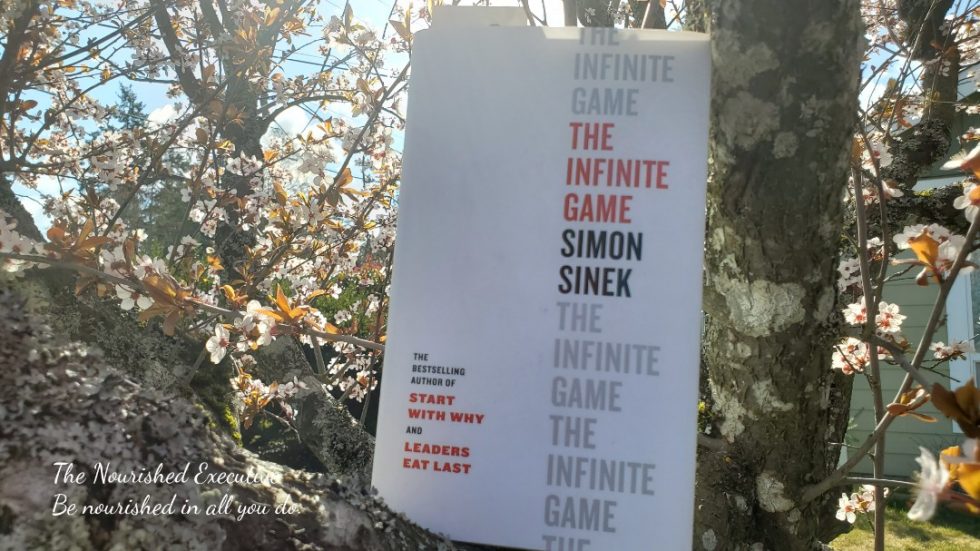 The Infinite Game, author Simon Sinek. An amazing book!
This is a wonderful book encouraging us to think beyond the short term and move towards the long game.  There are many of us, including myself, who have never been content to maintain the status quo.  For me it is a people first focus always, finding our way to contribute to something bigger than ourselves, make a difference while providing for ourselves and our families.
The author shares
"Infinite games have infinite time horizons…. Leading with an infinite mindset in an infinite game, in contrast, really does move us in a better directions.  Groups that adopt an infinite mindset enjoy vastly high levels of trust, cooperation, and innovation and all the subsequent benefits."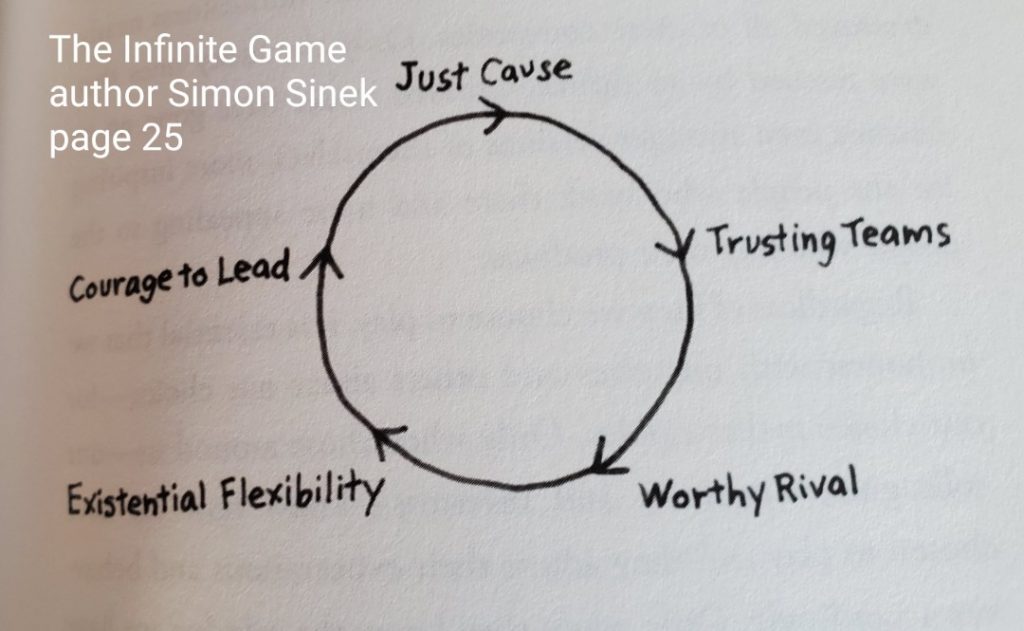 One of the themes throughout this book is to have a clear Just Cause.  This is not our why, as our why comes from the past.  Our Just Cause is an original story.  This is a "statement of who we are – the sum total of our values and beliefs."
Our Just Cause helps to define where we were going and the kind of world we want to live in and how we will commit to building this.
The author speaks to several different themes and our way forward.  One that resonated with me, who are your Worthy Rivals?  We can, at times, be focused too much on the competition and the us and them mindset.  This is a narrow view and one that has negatively impacted many organizations.
Author Simon Sinek defines a Worthy Rival as "another player in the game worthy of comparison".
Simply put a Worthy Rival has different strengths than we do and pushes us to continually improve.
I am always surprised by individuals, teams and organizations who limit their ability to grow and learn by not looking at their Worthy Rivals.
We can learn so much from each other.  And, together find ways to complement each other's work and vision.  Truly together we are stronger.
I highly recommend "The Infinite Game". A great partner book is "Give and Take" author Adam Grant, who Simon Sinek shares is his "Worthy Rival".  In addition, the work of Marcus Buckingham, and his strengths work would also complement this book.
Be inspired, stay curious and keep learning.  To the love of reading.
Be nourished in all you do.
At The Nourished Executive we coach business professionals and share strategies to invest in wellbeing, manage stress and prevent burnout. Our founder, Sharon K. Summerfield,  is a holistic nutritionist and certified breath coach, with an extensive business background.  We have a strong commitment to giving back, investing in local community creating space for all students to consider careers in construction, science, technology, engineering and math