Nanaimo Bars with a healthier twist
As many of you know I like to take traditional recipes, change the ingredients, and turn these into a healthier option.  Over the past year I have been experimenting with creating a Nanaimo Bar more nutrient dense than the traditional recipe.
Nanaimo Bars are one of my husband's favourite desserts and he graciously offered to help with the 'quality control' as this recipe evolved.
I am sure some of you are wondering, seriously, is this even possible?
Some of the biggest differences between the traditional recipe and this one are:
the base includes nuts and seeds and cacao instead of cocoa;
the filling does not includes Tartrazine a synthetic yellow dye, which is found in Bird's Custard Powder, and has now been replaced with Corn Starch, and the
chocolate top layer is a beautiful combination of dark chocolate, with over 70% cacao, melted with butter.
I discovered this gorgeous bitter sweet baking chocolate Cuisine Camino at Naked Naturals on Vancouver Island, BC.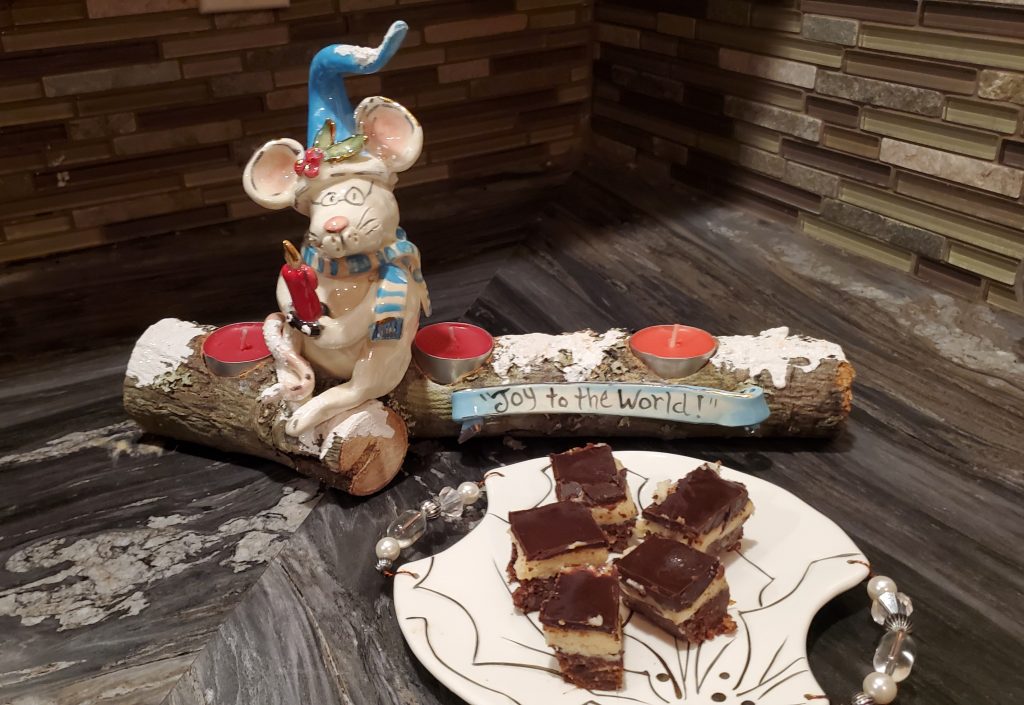 Featuring our Healthier Nanaimo Bars with one of the festive creations by international clay artist Heather Goldminc's, works of art.  Heather is like family.
In December 2021 our Healthier Nanaimo Bars won a local award for one of the best "festive" recipes.  As you prepare these bars sample as you wish.  The base is simply delicious.
Recipe created by Sharon K. Summerfield
Ingredients:
Base
1/4 cup butter
3 tbsp Cacao powder (I like the one from Harmonic Arts)
1 egg
1 1/4 cup Medjool dates
1/2 cup almonds
1/2 cup pecans
1/2 cup walnuts
1/2 cup pumpkin seeds
2 tbsp gluten free oats
Buttercream Filling 
1/2 cup butter
3 tbsp milk*
1 tsp vanilla
2 tbsp corn starch
2 cups icing sugar
Chocolate Filling 
4 ounces dark chocolate squares*
2 tbsp butter
*You can replace 2 tbsps of milk with chocolate liquor
*Look for chocolate squares that are 70% cacao
Directions:
Line 8 X 8 pan with parchment paper.
Prepare the base.  Mix almonds, pumpkin seeds and old fashion oats in a bullet or small blender.  Chop the walnuts and pecans.
Cut dates in small pieces and soak in water for 20 minutes.
Melt butter on stove
Add remaining ingredients to the melted butter and mix together.
Drain the dates and add to the mixed ingredients of nuts, cacao and butter.
Transfer mixture to prepared pan and press into an even layer.  Place in freezer for 10 to 15 minutes.
Prepare buttercream filling with an electric mixer until smooth and creamy.
Remove base from freezer and add the buttercream filling.
Melt butter in pot on the stove and add the chocolate square.
Pour melted butter over the second layer.
Place pan in freezer and chill for around 10 minutes.  You want the chocolate to form.  Remove and cut in two bite squares.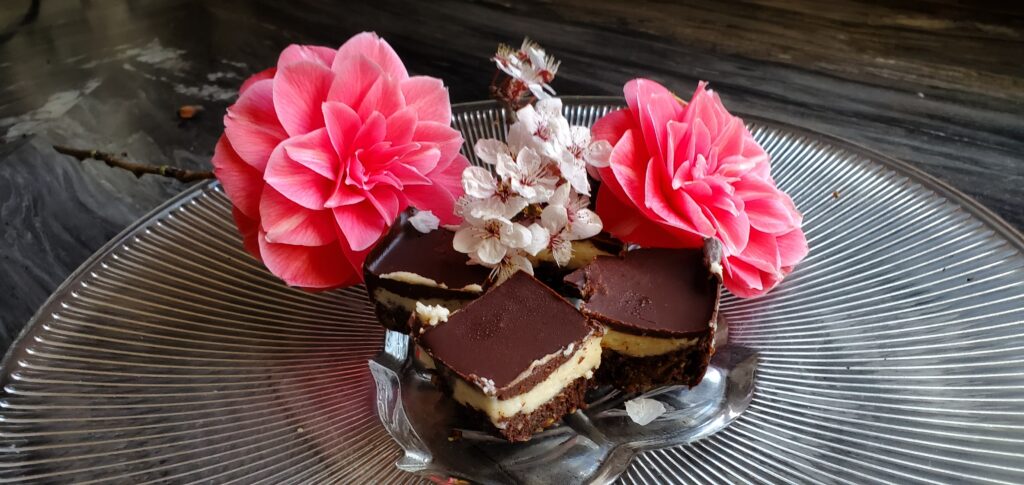 For our family keeping the Nanaimo Bars in the freezer helps to slow down consumption.
Wishing you a beautiful holiday season. May the spirit of the season touch your heart and bring you great joy.
Be kind. Be patient.
Be nourished in all you do.
Sharon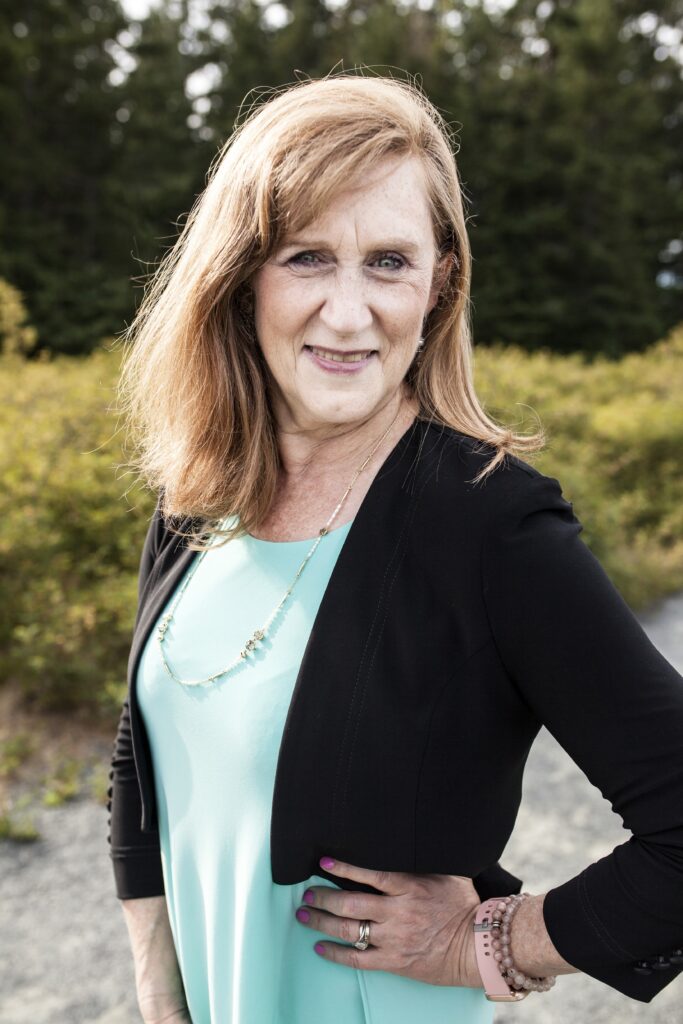 At The Nourished Executive we coach business professionals and share strategies to invest in wellbeing, manage stress and prevent burnout.
Our founder, Sharon K. Summerfield, is a holistic nutritionist and certified breath coach, with an extensive business background.  We have a strong commitment to giving back, investing in local community creating space for all students to consider careers in construction, science, technology, engineering and math.