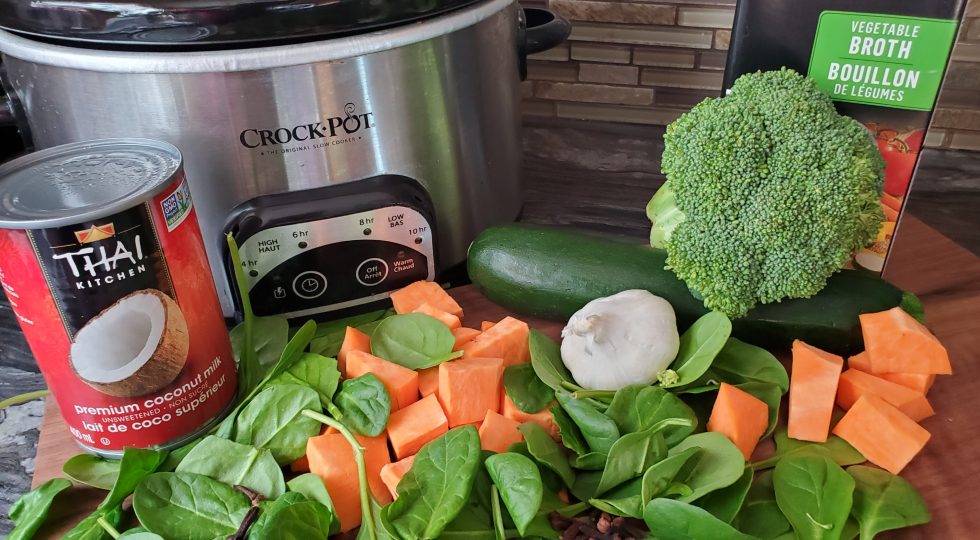 Winter Warming Yam and Broccoli Soup
As the cooler season, winter is now here, one of the gifts to enjoy is warm nourishing soup.  We are staying closer to home enjoying more time in our immediate bubble and many are continuing to make gorgeous sour dough bread. This is also a beautiful opportunity to get out your crock pot and start making soup.
This recipe was inspired by Dr. Sara Gottfried's Broccoli Soup.  Those of you who follow my recipes know I get my inspiration from many.  This is the link to the original recipe.
I always enjoying making batches of soup to enjoy for lunch and dinner that I can freeze.  I have made this soup on numerous occasions and always so impressed at the flavour and the nourishing goodness from all the gorgeous winter vegetables.
This week I made Broccoli Yam Soup a nourishing soup that is so easy to prepare and freezes so well.
Ingredients
4 cups vegetable broth
1 diced onion
1 large leek, chopped
1 medium zucchini, shredded
2 cups chopped broccoli
2 cups baby spinach chopped
1 can full fat coconut milk
2 medium sized yams, chopped
1 tsp cloves
1 tsp cinnamon
1 tsp grated ginger root
3 cloves garlic
Option 1

Combine all ingredients in large pot and bring to a boil.  Simmer for 30 to 45 minutes, until vegetables are soft.  Sauté onion, garlic and zucchini.  Blend soup using your blender.

Option 2

Chop Yams in cubes and boil until soft.  Sauté onion, garlic and zucchini in cast iron frying pan.

Use your blender to mix the cooked yams and sauted vegetables with all the other ingredients.  You will need to do this in 3 parts, as your blender is too small to do all at once.  Pour the blended mixture into your crockpot and simmer for several hours.
Once cooking is complete add to serving bowls.
To add a cheesy flavour add nutritional yeast, which is rich in vitamin B, to each bowl when served.
As this does make many servings feel free to freeze in smaller containers, once the soup has cooled.  This soup freezes so well.
What kinds of soup do you enjoy?
How can you set yourself up for success by having soup on hand to enjoy that is nutrient dense?
Be kind. Be patient.  Take good care.  Be nourished in all you do.
Sharon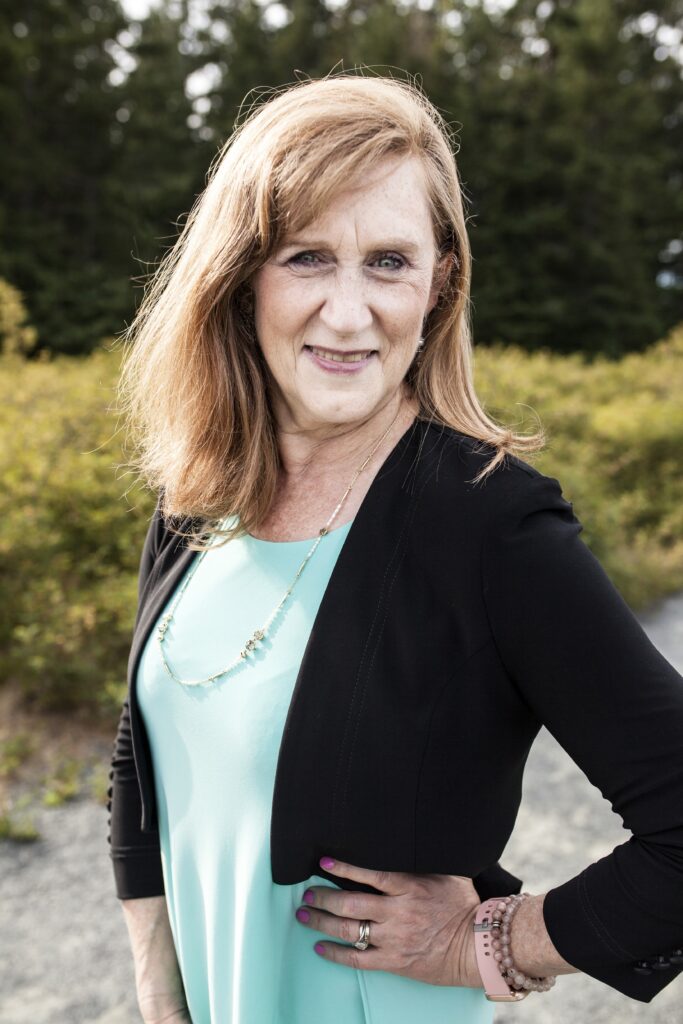 At The Nourished Executive we coach business professionals and share strategies to invest in wellbeing, manage stress and prevent burnout.
Our founder, Sharon K. Summerfield,  is a holistic nutritionist and certified breath coach, with an extensive business background. 
We have a strong commitment to giving back, investing in local community creating space for all students to consider careers in construction, science, technology, engineering and math