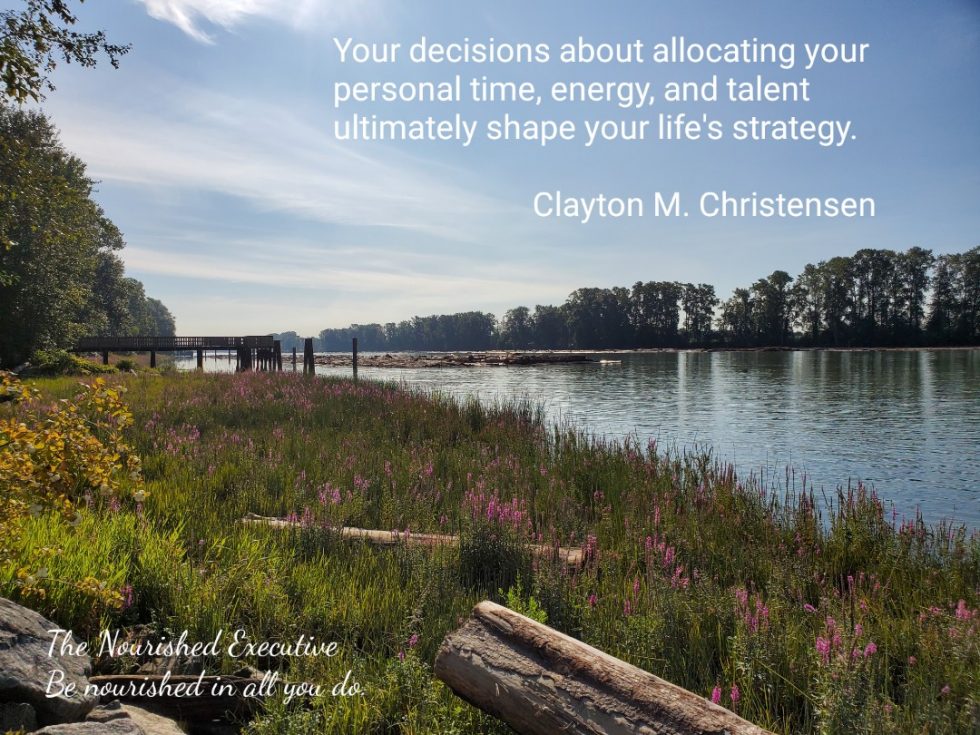 Clayton M. Christensen
Thought for the day:
Your decisions about allocating your personal time, energy, and talent ultimately shape your life's strategy. Clayton M. Christensen
This thought is from the Harvard Business Review article written by Clayton M. Christensen, "How will you measure your life".
Sadly Clayton Christensen recently passed away. He was a Harvard Professor and the author of the book The Innovator's Dilemma and published a number of articles on many topics including disruptive technology and understanding how good management theory is built.
Our greatest resource is our time.

How often do we consider where our time, energy and talent is being spent?
As you bring your week to a close take some time to reflect on where you are spending your time. Is this supporting you to bring your best to everything you do? Are there different choices you can make to invest more time in your important relationships and use your talent in the best ways?
Wishing you a great weekend.
Be nourished in all you do.
Photo credit:  Sharon K. Summerfield,  Fraser River, Vancouver, BC.
At The Nourished Executive we coach business professionals and share strategies to invest in wellbeing, manage stress and prevent burnout. Our founder, Sharon K. Summerfield,  is a holistic nutritionist and certified breath coach, with an extensive business background.  We have a strong commitment to giving back, investing in local community creating space for all students to consider careers in construction, science, technology, engineering and math